For those who need them, here are
p ictures of Rusty in various resolutions.
Click here for a high resolution picture for printing purposes.
(300 dpi and 515K)
Below is a large and a small version for web pages.
To download file, click on the image or link and then save to disk.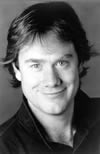 Small Image